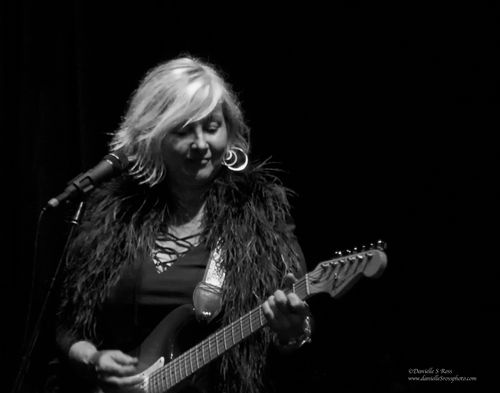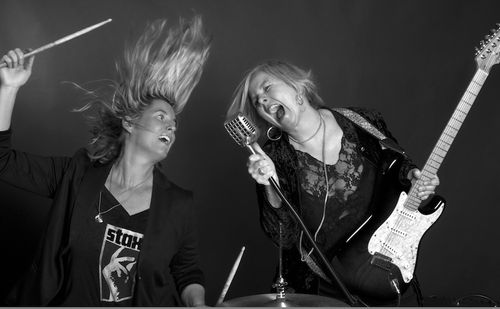 "

Soul singer with sweatin' and testifying roots but there's more if you keep tuning in. Diane makes your heart sing with her sweet mellow voice. "
— Creative Loafing Atlanta
"Durrett ... has become one of the city's most endearing vocalists with a sound that owes much to Janis Joplin and Bonnie Bramlett." - Arts ATL
"Soul Suga' fizzes like cork-popping champagne, but Durrett's vocals also soar to cathedral heights." - Georgia Music Magazine
 DIANE DURRETT & SOUL SUGA LIVE 
"Ain't nobody gone blind looking at the bright side" sings Diane on the opening number here, a fine example of the positive nature of soul music, and there's no doubt that's what is on offer here. Recorded over two show s at Eddie's Attic in Decatur, Georgia in July 2017, this CD presents singer and guitarist Diane backed by a tight six-piece band including two backing vocalists and supplemented by the funky trombone playing of Wes Funderburke, and also violinist Kerren Berz. There are several spoken tracks as Diane reminisces or involves the audience, but they help in creating the atmosphere. Some of the set is firmly in soul mode, of the 60s and 70s variety, whilst other tracks tend towards a singer-songwriter approach (particularly around the middle of the show) and the gospel-tinged southern rock of the early 70s, though 'Woohoo' is a fine and fun blues. Influences seem to be along the lines of Aretha, Janis Joplin, Gladys Knight, Irma Thomas and maybe Sheryl Crow, and 'Don't That Bring You Back' references a couple of her funk favourites but this is very much Diane's show, and it is entertaining, thought-provoking, danceable, and above all involving. 
Flying Shoes Blog ~ Norman Darwen
Keys & Chords Review – Netherlands
Soul Suga' LIVE Recording @ 2 Shows SOLD OUT!
Rootstime Review - Belgium
LIVE from the Midnight Circus Ftr. Diane Durrett
Diane Durrett & Soul Suga LIVE review
Mystery Train, 2SSR FM, Australia
Global Peace Award Finalists
Libro Musica great review of Soul Suga
Recording @ Silent Sound Studios
Merry Li'l Woo hoo Holiday Show SOLD OUT !
Grammy Pro – Atlanta – Chapter Board Spotlight – Diane Durrett
Diane Durrett's Soul Suga' Review by Tulsa's Blues News
Diane Reelected to Recording Academy Post
Roots Music Report – Contemporary Blues Album 2015
Roots Music Report – Best blues song 2015
From La Hora del Blues in Spain
7th on Roots Music Reports in August
Review from WTJU, Richmond, VA
Nashville Blues Society review by Don and Sheryl
Soul Suga & Diane Durrett #10 on the Contemporary Blues Chart!
Music Morsels Review by Mark Waterbury
Soul Suga' review on Blues Festival Guide
Soul Suga' review on Reflections in Blue
Georgia Music: Diane Durrett Brings the Party to Her Latest Album 'Soul Suga'
Durrett Gets Sweet & Sassy for Soul Suga'
ArtsATL Interviews Diane Durrett
DIANE DURRETT HONORED TO BE ELECTED TO THE NARAS BOARD OF GOVERNORS